Multi-working table Center for baby bed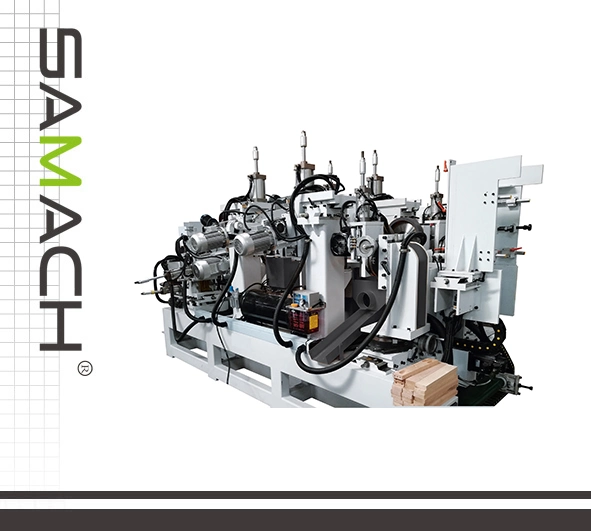 Baby bed Combined machine
Control of manufacturing procedure is chosen according to furnitures' characteristic(One is PLC Touch Screen and another is NC control ):
1. Loading: Loading workpiece into storage hopper after adjusting length and width of it
2. Feeding:Cylinder of striker plate is lifting, pressing, feeding by cylinder.

3.
Pressing: Pressing by cylinder,loose pressing, falling of striker plate,feeding plate back to original position.

4.
Processing: Automatic cutting for all working table and cutters are back to original positions then.
5. Back: Working finished, the second feeding push the first workpiece out and it fall on the conveyor belt.