Measurements (cm)
Customized
Safety Area (cm)
According to your area
Certificate
ISO9001,ISO14001, ISO18001 certificates, GS safety certificate by TUV NORD according to EN1176 standard.
Modules
Theme roof,single slide,double slide, plastic tube with transparent part, net tube, theme panel, square steel deck, hexagonal steel deck, steel post, climbing board,gourd ladder,color bridge,
Material
a. Plastic component: LLDPE (Linear Low Density Polyethylene)
b.Metal component: Galvanized steel pipe
c. Post: galvanized steel pipe with normal thickness 2.0mm
d. Deck, stair: Steel plate, plastic powder coated or PVC coated;
e. Fasteners: SS304
(Customized material is available according to your request.)
Advantages
a. Food grade plastic used for our toys. With wide color range available,and last long keep brand new.
b. With EU standard EN1176 GS safety certificate which verified by TUV NORD.
c. Experienced toy manufacturer which supply toys to world wide customers for many years. The factory is leader of China Teaching tool and Education toy industry,help and achieve this industry comes into being and keeps on moving forward.
Installation time
3 days (5 persons)
Falling Height (cm)
240
User age
3-12 years
Capacity
25-35 persons
Used for
Amusement park, residential area, kindergarten, preschool, shopping mall, restaurant, backyard
Packing
Plastic parts: Bubble bag and PP film;
Steel components: Cotton fabric and PP film.
Delivery Volume: 25 CBM
Warranty Period
5 years for plastic parts, steel posts,metal decks and stairs; 3 years for steel component.
Notice
1. Please check the fasteners regularly to assure firm and safety structure.
2. Please keep kids play under adults supervision.
The development of Disneyland has adopted a popular cartoon character
Mickey. Its charisma, friendly and kind characters are valuable for the kids
to learn. Cartoon accompanied our childhood, It can develop children's
imagination, promote creative thinking ability and language skills of children.
Not only has it meets and expand children's desire for knowledge, but also
it purifies the hearts of children. Let our innocent, lively, beautiful children
have a bright future.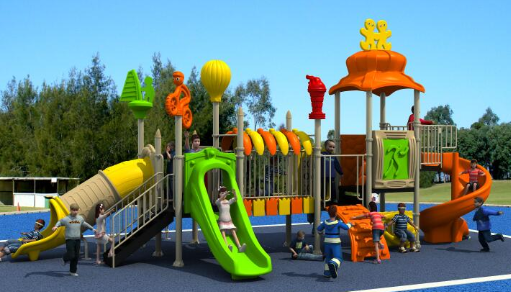 Why Choose HUADONG ?
1.Safe
All our designs and products are strictly inspected according to the safety standards to make sure all the parts of the toys will cause no harm to the kids. All the metal parts are smooth and the plastic parts are no-toxic, anti-ultraviolet property, conforming to the standard of FOOD class.
2.Experienced
Our toys are designed by very experienced designers accoding tothe interests and feels of the children. With defferent characters and styles, our products bring to the children not only happiness but also the health and wisdom.
3.High Quality
We have been believing that quality is the soul of the products. We assure that our products will kee in very good condition after long time use or even in the harsh climatic conditions. All the parts will keep high durability between the temperature -50°C~50°C.
4.Competitive
For the same products in same quality and same standard, we will offer you the lowest prices. With the same amount of money, you will enjoy more experienced designs, faster delivery, professional installation instructions and much better services.


Thank you for your visiting!
You can visit our website to see more products, or directly contact us : .
We appreciate your business!
--Huadong